What is Fund for Shared Insight?
Fund for Shared Insight is a funder collaborative working to improve philanthropy, informed by insights from the people we serve. Shared Insight emerged from the belief that we as funders are most effective and can do more good in the world if we are more open to listening to, and acting on, feedback from the people we seek to help.
Shared Insight pools financial and other resources to provide grants, technical assistance, inspiration, and community-building through collaborative philanthropy. Our initial investments included grantmaking in three areas: foundation openness, supporting information-sharing efforts among funders; feedback practice, supporting initiatives to develop and improve feedback loops; and research, supporting the examination of how openness and feedback can lead to better results.
As Shared Insight continues to learn and evolve, we have narrowed our grantmaking focus, investing most heavily in our signature national initiative, Listen4Good, which supports the implementation of high-quality feedback loops at nonprofits serving diverse populations. We have also incorporated lenses of equity, diversity, and inclusion into our work.
Fund for Shared Insight Timeline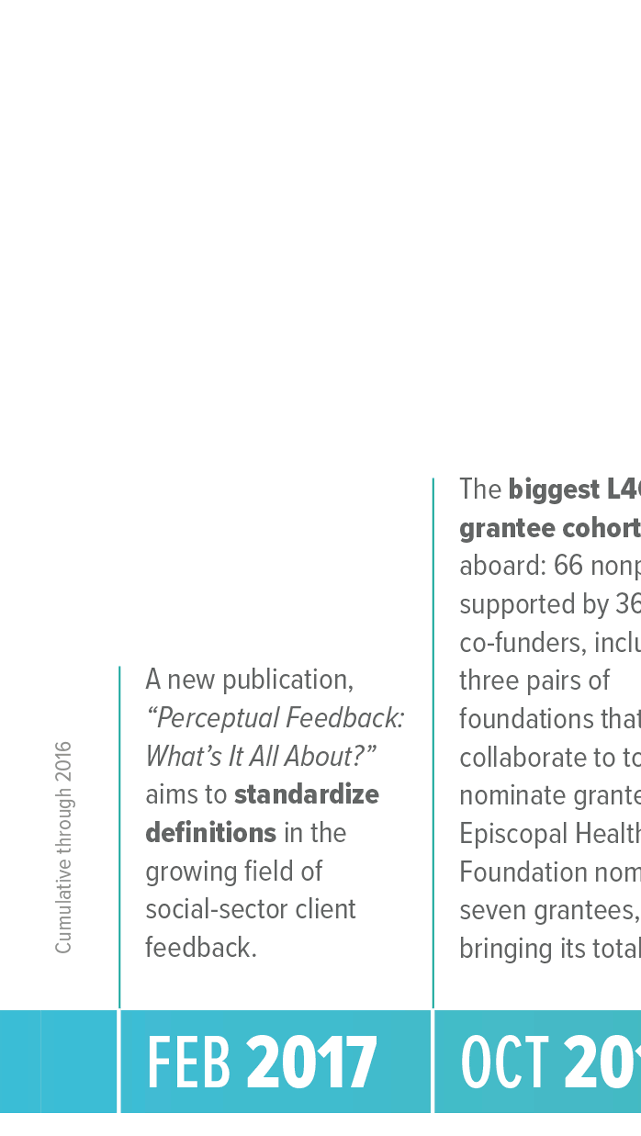 Fund for Shared Insight by the Numbers: Cumulative by Year
Download additional information on Fund for Shared Insight
Watch how one Listen4Good grantee, Our House, implemented high-quality feedback loops.