Fund for Shared Insight is delighted to partner with the following individuals and organizations who help make the work of the funder collaborative possible through their writing craft, diversity-inclusion-equity consulting, evaluation, and technology/website assistance.
MEENAKSHI ABBI
Rockefeller Philanthropy Advisors
Meenakshi joined RPA's San Francisco office in May 2012. As a member of the Sponsored Projects Team, Meenakshi manages projects focused on a range of issues including education, capacity building, and arts and culture. She comes to RPA with a diverse background ranging from directing programs and computer programming to workforce development and volunteering for social justice organizations.
DEBRA BLUM
Debbie is a writer and editor partnering with Fund for Shared Insight to produce on-point, readable, and reliable communications. In her freelance work, she delivers a variety of content to media, business, and nonprofit clients. Debbie started her career as a reporter at The Chronicle of Higher Education and The Chronicle of Philanthropy, where she developed special expertise in covering the nonprofit world. Her experience continues to inform and inspire her work in the social/philanthropic sector.
JUAN CLAVIJO
Juan manages ORS's evaluation and learning partnership with Fund for Shared Insight. He also works on evaluation projects involving housing authorities, school districts, and policy advocacy around racial-equity issues. Juan recently moved back to the Pacific Northwest after living and working in Latin America, including in his home country, Columbia, as a consultant, focusing on politics and social policy monitoring and evaluation for clients, such as USAID and Univision Network.
GITA GULATI-PARTEE
OpenSource Leadership Strategies, Inc.
Gita helps build the capacity of the Fund for Shared Insight's team to integrate an equity, diversity, and inclusion lens into all of its work. Gita publishes and presents extensively on racial and social justice, and she consults regularly to foundations, funder networks, advocacy organizations and coalitions, and leadership development programs around the country. Check out her recent 
TEDx Talk, "Leading for Equity,"
 and her 
blog
 on race and parenting.
We rely on our talented team of coaches to support the grantees in our Listen4Good grant portfolio.
NAOMI ANDEBRHAN
Naomi is a strategy and management consultant at Public Equity Group, working with clients to create positive impact in disadvantaged communities across the country. Previously, she worked with AmeriCares to manage effective and efficient delivery of medical aid to global partners. Naomi has also worked as a research analyst for a variety of initiatives, including Get Screened Oakland and the International Family AIDs Program.
HELEN CHEN
Helen has a passion for improving opportunities for youth through education. Her independent consulting practice focuses on program evaluation, curriculum and teacher professional development, and technical assistance. Helen has also worked as the research manager on an Investing in Innovation Fund (i3) validation study to evaluate READS for Summer Learning, a program aimed at improving reading comprehension outcomes in high-poverty elementary schools.
CHRISTINE FRY
Christine is co-founder and principal of Onside Partners, a consultancy that works with nonprofit and philanthropic leaders of social-change movements to wrangle big ideas into concrete action. Throughout her career, Christine has worked with government and non-profit professionals to understand and apply complex, technical concepts to their work. She spent several years on the leadership team of a national non-profit, providing strategic and operational guidance through a period of rapid growth.
KRIS HELE
Kris brings a deep understanding of data and evaluation to her consulting work with nonprofit and philanthropic organizations, including expertise in measurement design, implementation, analysis, and reporting. As a thought partner to her clients, she is particularly experienced with and passionate about health and health care, education and youth services, leadership development, and organizational capacity building.
REBECCA KLEIN
Rebecca is a strategy consultant at Ekouté, which builds feedback loops to drive programmatic improvements for social sector organizations. Previously, Rebecca worked at a social impact measurement consulting firm, supporting nonprofits and philanthropic organizations to define, measure, report, and improve the social impact of their initiatives. She brings experience with survey design, data collection, and evaluation, helping clients improve strategy through measurement.
NATE MANDEL
Nate builds programs and manages projects that help nonprofits optimize impact and efficiency. With more than three years' experience designing and scaling beneficiary feedback systems, his approach uses a lens of social justice and incorporates both human-centered designs and evidenced-based practices. Nate is the program innovation analyst at the Center for Employment Opportunities (CEO), which provides employment services to formerly incarcerated individuals.
CAMILLE RAMANI
Camille specializes in building organizational backbone, focusing on operations, technology, and the use and role of data within organizations to create a stronger, equitable social sector. With three guiding actions — listening, understanding, and executing — she builds collaborative relationships to partner with organizations on accomplishing their goals. Camille has more than 20 years' experience working on projects from California to Kenya with organizations in the international, economic-development, social-enterprise, non-profit, non-governmental, and public sectors.
JUSTIN SMITH
Justin is an independent consultant focused on developing program evaluation tools for nonprofit organizations. Prior to consulting, Justin was a research fellow at the U.S. Centers for Disease Control and Prevention, where he developed survey instruments to collect data from marginalized populations.
STACY MCLOUGHLIN TAYLOR
Stacy brings more than 15 years of experience in the nonprofit sector to her independent consulting practice, which focuses on strategic planning and partnerships. Her approach starts with amplifying the voices of constituents and blends behavioral economics with user-centered design. Stacy also serves as the Head of Social Innovation at Propel, a technology company serving low-income Americans.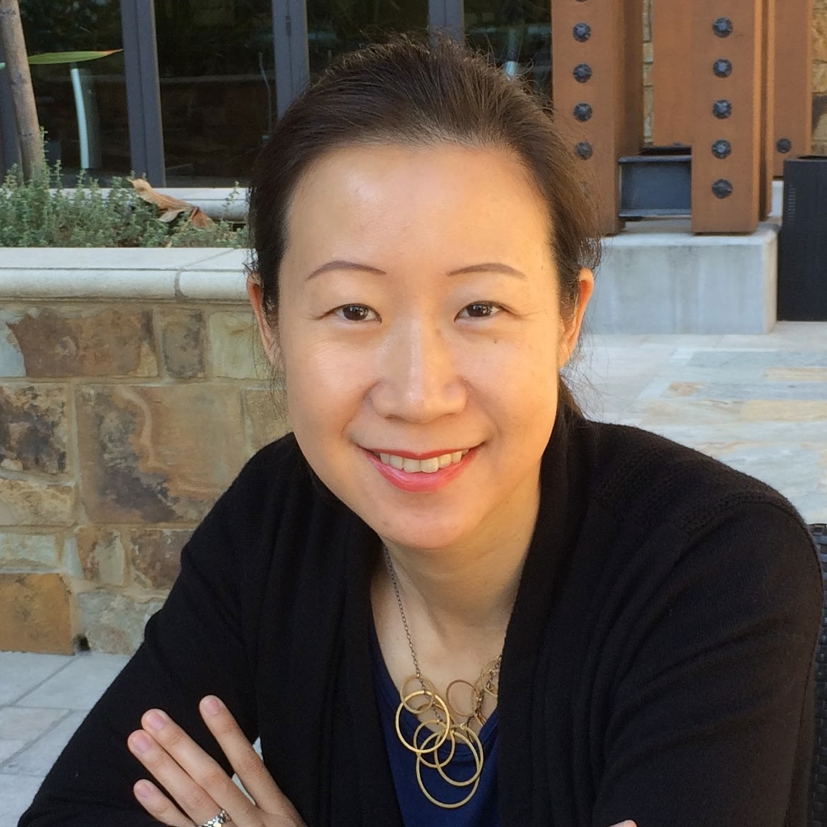 JUNE WANG
June is a senior portfolio manager and coach for Fund for Shared Insight's Listen4Good initiative. She has worked in the social sector for 15 years, bridging data and analysis with experience and reflection to bring about change. As an independent consultant, she works to improve organizational processes, facilitate learning, and implement measurement systems for nonprofits and foundations. Prior to consulting, she served as the organizational learning officer at the William and Flora Hewlett Foundation.